Developer Services Consulting
Consult with us to optimize your app development projects.
Are you in need of more than just guidance? The Professional Services Development
Team
is here for you. Utilize the team to write custom integrations on your behalf, customize the project as required, and leverage the expertise of the team that writes the RingCentral API software development kits.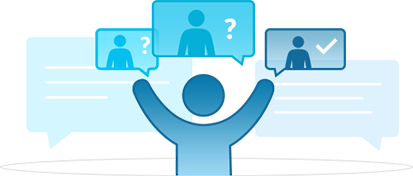 As you engage in the creative new world of integrated applications, you can rely on our expertise in custom development and integration automation to assist. Contact
developer support
for testing, knowledge transfer, and training. Our team of cloud-solution experts can provide the guidance needed to ensure that the applications fully support their business requirements.