Data Sync
Overview
Companies that rely on RingCentral have the capability to enhance and extend the capabilities of the solution by leveraging the rich call log and message data stored by RingCentral. This can be done using a variety of means that typically involve syncing RingCentral data to a third-party solution such as a storage, governance, business intelligence and sentiment analysis solutions. By syncing data to these solutions, customers can ensure that they are meeting their compliance and business obligations in addition to getting more insight into their business and callers to make actionable improvements to their services.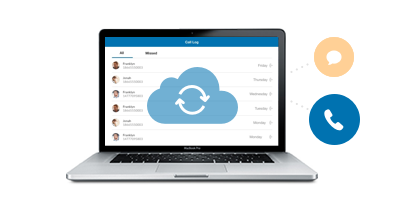 Sample Business Scenarios
Retention management: the business has a requirement to keep call recordings and other call data for custom retention policies. By syncing data into a third-party data store with long term archival capabilities, customers can manage data for as long as they wish. Communications data can be synced to general purpose storage solutions, information governance solutions, and others.

E-Discovery: the legal department is required to preserve call data due to impending litigation for e-Discovery under the Federal Rules of Civil Procedure (FRCP). Companies may wish to either proactively sync all data to an information governance / archive solution or reactively sync all data per custodian after the legal team anticipates litigation. RingCentral's APIs make it simple to retrieve all information for all or specific users, both historically and on an ongoing basis.

Business intelligence: reports and analysis can be applied to call data to make better decisions about staffing, device management, as well as managing IT across the enterprise. By syncing call data into business intelligence solutions, proactive companies can improve the quality of their services by getting answers to business questions on the most effective areas that business improvements can be applied.

Call analytics: analytics, including sentiment analysis, can be performed on voicemail and call data to generate additional insights into the emotions of callers. Audio data can be synced to analysis solutions directly or to third-party storage solutions on which analysis can be performed. Sentiment analysis can provide insight into customers that may not be readily apparent from numerical data and analysis.
For more advanced business phone integration capabilities, check out the
CRM Use Case
to learn more about integrating popup screens, call logging, and explore additional CTI (Computer Telephony Integration) scenarios.