Engage Voice Embeddable
Embed Engage Voice into your application
in 15 minutes.

Engage Voice Embeddable
enables developers to quickly
embed voice calling into their web
applications.

Focus on customizations and your
unique integration by leveraging
RingCentral's expert design,
security, and quality.
With RingCentral Engage Voice
Embeddable, you can embed a
full-featured Engage Voice
softphone into your favorite web
application for an integrated
communications experience that
drives productivity and ease of use
without lengthy development time.

Fast
Integrate faster and with less effort by leveraging the professional UX and QA used in RingCentral's own apps.

Extensible
Extend the user experience of RingCentral's own integrations by using your custom version.

Flexible
Personalize your users' experience by updating the UI with your own colors and fonts easily using CSS.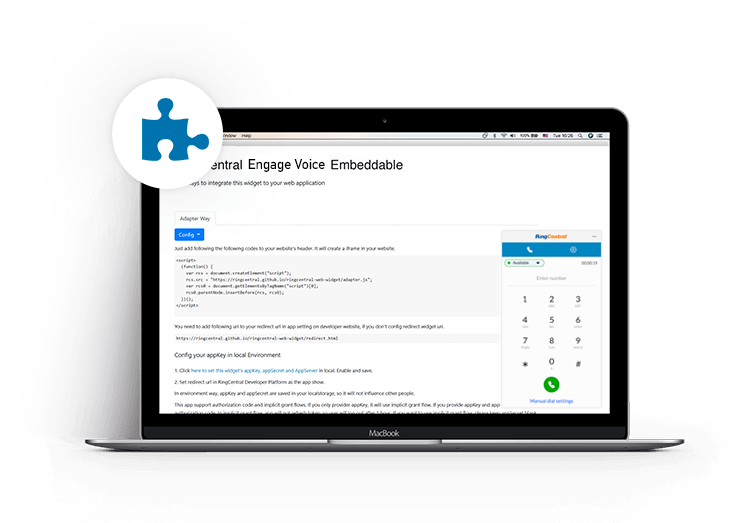 Learn more about Engage Voice Embeddable
RingCentral Engage Voice Embeddable resources are found on GitHub. In order to run the widget in the provided demos, log in with your RingCentral Engage Voice account.